Investment fund managers turn to Creatrust to make their strategy accessible to relevant audiences. Creatrust establishes and administers unregulated, regulated and private investment vehicles including:
Popular fund structures
Luxembourg Alternative Investment Funds can be set up as regulated and unregulated vehicles. For regulated vehicles we distinguish between funds targeting the wider public and those aimed at a restricted group of qualified, professional or well-informed investors under private placement. Regulatory oversight is performed by the CSSF, the financial regulation authority in Luxembourg.
Unregulated Alternative Investment Fund / structures include:
Regulated fund structures include: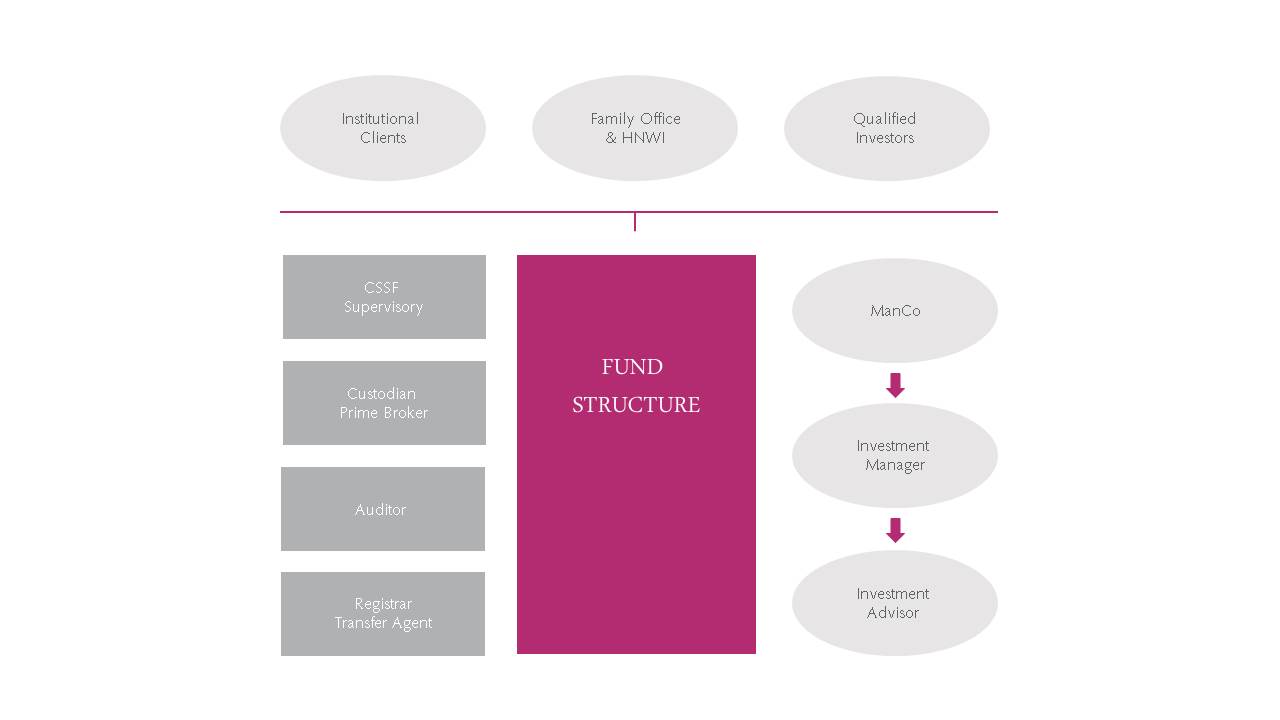 The Creatrust difference
Creatrust's strengths lie in building business relationships based on trust and supported by expertise. We sit 'at the same side of the table' as our clients and use our knowledge to deliver effective solutions. What makes us different is:
In-house expertise – proven track record of establishing efficient and effective fund structures for promoters and institutional investors

Unique products and technology – innovative state-of-the-art solutions, including our securitisation and other IT platform for communicating with promoters and investors

Trust – is in our name and at the core of what we do

Independence – from banks and financial institutions

Our Funds team acts as a one-stop-shop to take a fund from initial concept through to inception and beyond. We advise on the optimal solutions to suit the investor's needs in line with an appropriate level of regulatory framework, including unregulated options. We liaise with external service providers – custodian banks, prime brokers, auditors – to implement the chosen solution, and organise domiciliation and the ongoing central administration of the fund / Special Purpose Vehicle.
Read more: