An ICO (Initial Coin Offering) is a fundraising method, operating via the issue of digital assets exchangeable against cryptocurrencies during the start-up phase of a project .
BitCoin or Crypto Funds
With the rise of the crypto currencies, investment managers may create Alternative Investment Fund to invest or trade these currencies, grant loan to traders, invest in companies active in this sector, etc.
Such so-called Crypto Fund can be setup as an unregulated Special Limited Partnership within a couple of weeks and remain unregulated if their manager's AUM remains below 100 Mio eur.
Such Funds can also invest in "Tokens", participate in ICOs, invest in companies active in the Blockchain industry (private or public).
The SLP (Special Limited Partnership) is a flexible and fast solution for Alternative investment strategies.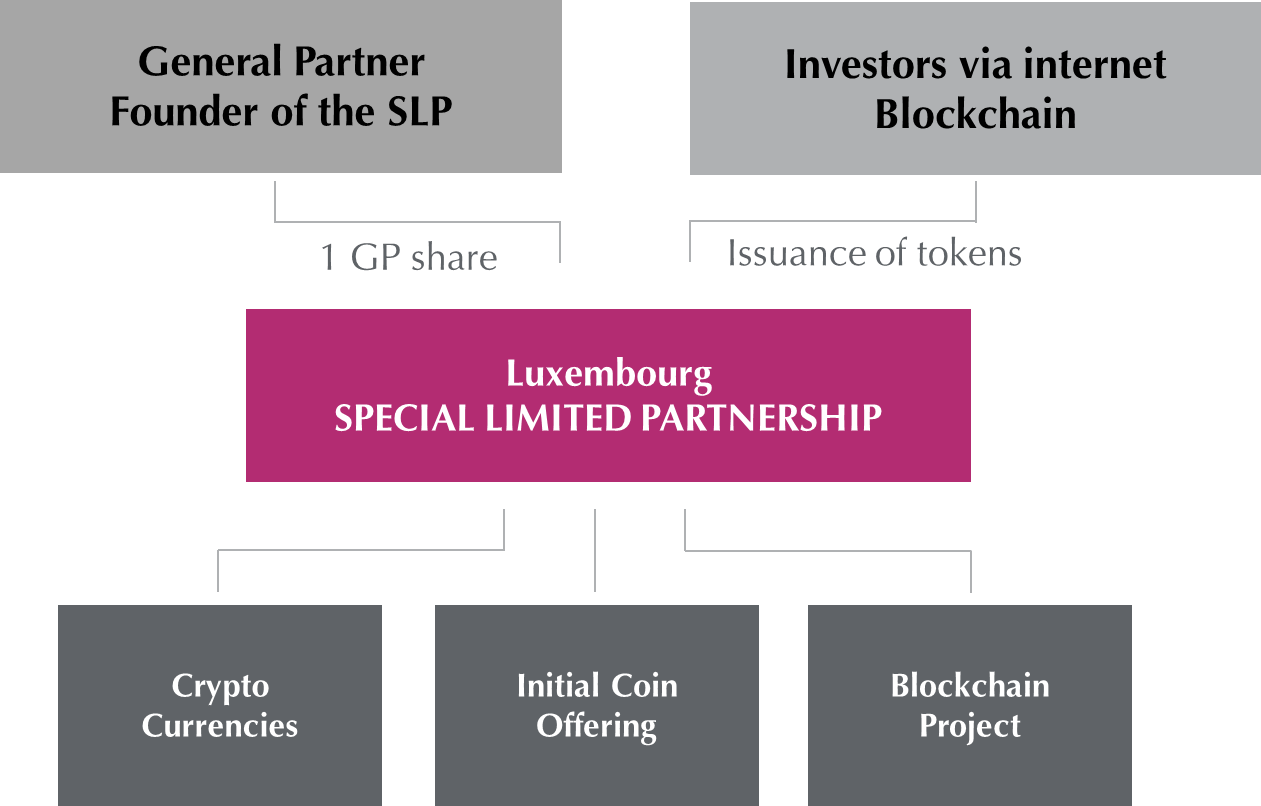 Initial Coin Offering Process
The issuer prepares a White Paper which consists of a document in which the underlying project is explained by its promoter.
Components of an offer:
Project details
Project timelines
Amount of capital required
Tokens (financial instrument)
Dividend to be paid per token to investors
The next stage is the marketing campaign in which the issuer will promote their project to reach the initial capital.
Buying /Selling of Token to investors through an exchange
There is 2 ways to release tokens on blockchain:
Based on the initial investment made

By releasing the tokens on a number of cryptocurrency exchanges in advance of the trading
Creatrust services include:
Fund setup and incorporation

Tax and legal opinion

Structuring

Clearing with Fundsettle

Fund Administration services

N.A.V Calculation

AML/KYC and reporting

Access to our platform FundNav.lu
Read also: