The Special Limited Partnership is a form of companies which can be incorporated in Luxembourg by one General Partner (GP) and one Limited Partner (LP - investor).
It can be set up within a few weeks.

No prior regulatory approval.

Unregulated Alternative Investment Fund under the AIFMD.

Its manager should be regulated only when its AUM is over > 100 Mio (500 Mio for closed-end funds).

The SLP can invest in any type of assets: equities, participations, bonds, loans, artworks, cars, hedge fund strategies, liquid or illiquid instruments, real estate, private equity, etc.

No depository bank required

No audit required.

ISIN code allocated to the shares issued by the SLP

Fully Tax transparent – fully tax exempt in Luxembourg – No VAT.

Clearing and settlement of subscriptions with Euroclear - Fundsettle.
The SLP is a flexible and fast solution for Alternative investment strategies.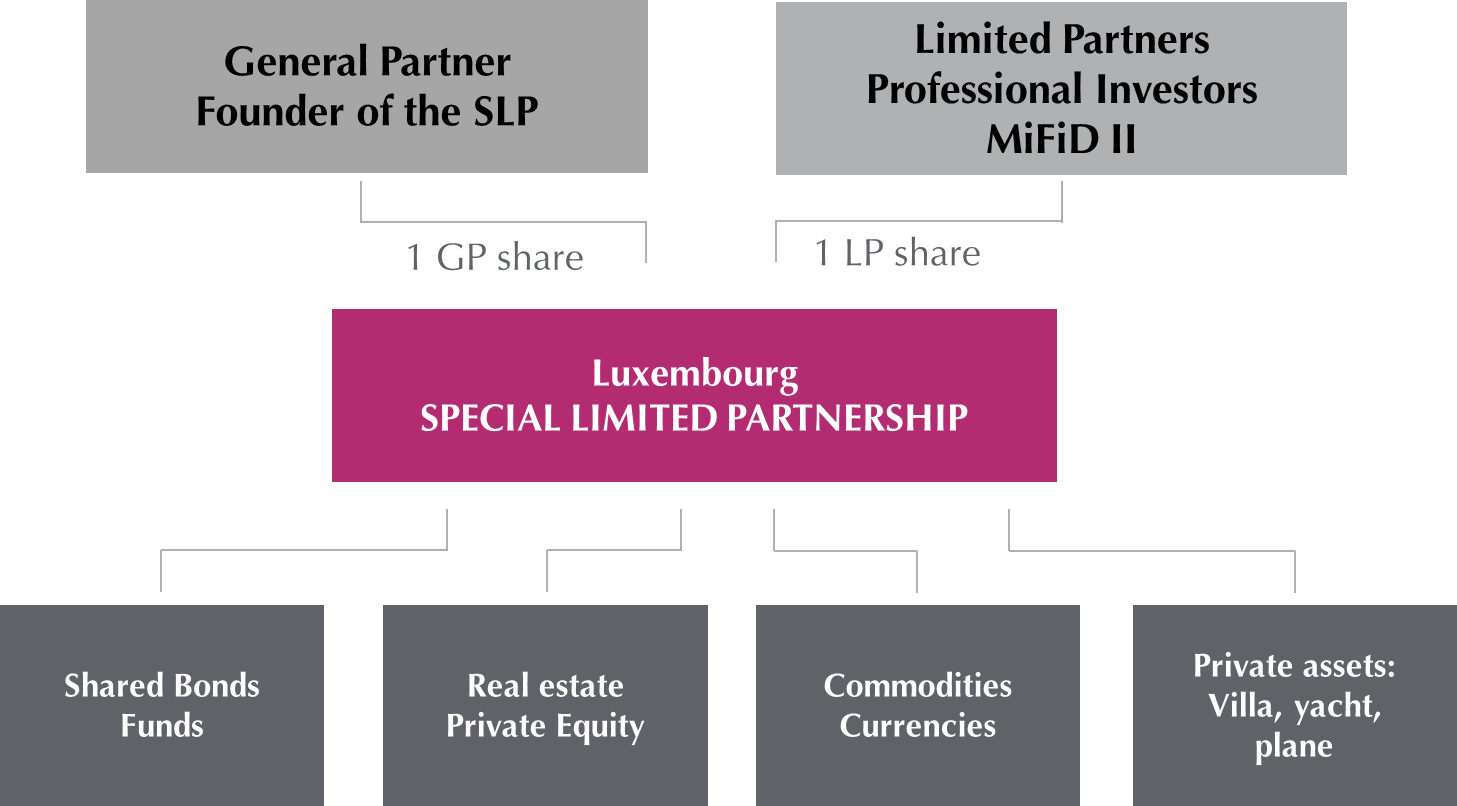 Light setup costs: from EUR 25.000
All-in annual administration costs: from EUR 20.000
Please find out more information about the SLP on our dedicated website : special-limited-partnership.com
Creatrust services include:
Fund setup and incorporation

Tax and legal opinion

Structuring

Clearing with Fundsettle

Fund Administration services

N.A.V Calculation

AML/KYC and reporting

Access to our platform FundNav.lu
Read also:
Different kinds of fund structures in Luxembourg Fund law