Luxembourg is home to thousands of holding companies called SOPARFIs (Sociétés de Participation Financière) who invest in the economy, in people, in participations around the world in different sectors of the industry, finance, infrastructure, IT, digital economy, asset management, etc

SOPARFIs are the ideal vehicle to :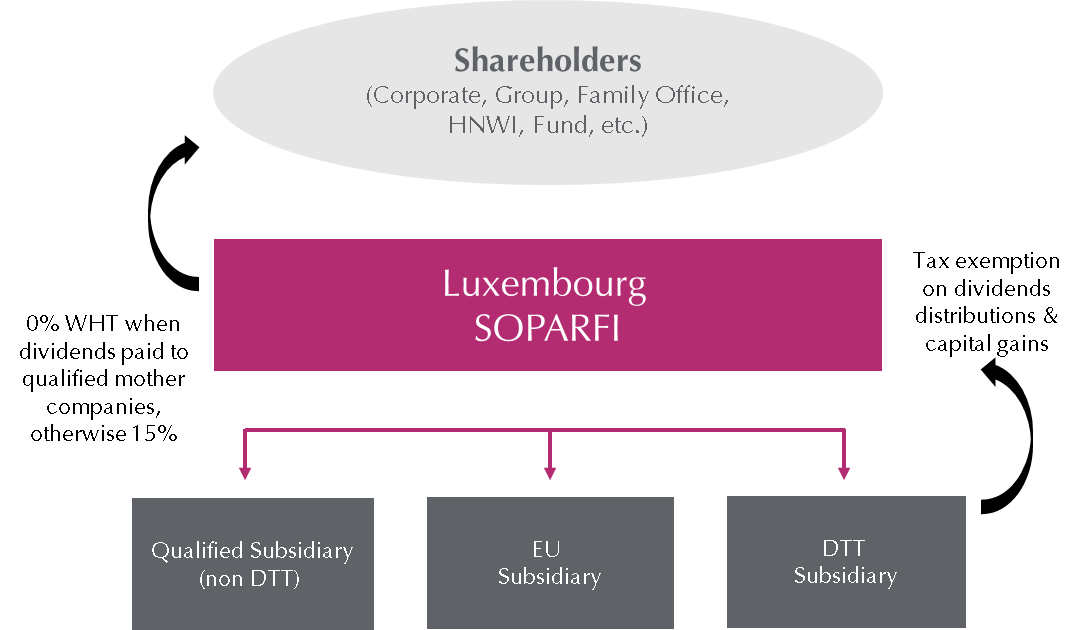 Eligible Assets in a SOPARFI

Equity/Liabilities issued by a SOPARFI

SOPARFI advice with Creatrust
It is no accident that Luxembourg is one of the world's five wealthiest countries (based on per capita GDP). This is because although the Grand Duchy is one of the smallest countries in the world, it was one of the first six members of the EU and has a highly developed economy that draws on innovative banking, financial and legal sectors.
As a leader in its field, Creatrust is ideally placed to help you take full advantage of Luxembourg legislation and the various EU Directives that make Luxembourg's SOPARFI (Sociétés de Participation Financière) holding companies such an attractive option to the savvy investor.
Creatrust, for confidence founded on trust, communication and professional experience.
To speak to a member of our team of experts please call our offices on +352 277 299 99 or request a free proposal by filling in our online contact form.
Read also: