Luxembourg proposes a Private Foundation which has the form of a legal entity acting like a Trust and operating like a company.
This orphan structure is set up by a founder who makes a contribution of assets at the incorporation of the foundation. These assets, which are held in Luxembourg or abroad in a separate manner from the patrimony of the founder, are managed by a foundation council or board of directors.
Upon incorporation, the founder appoints one or more beneficiaries or defines the way the foundation council will distribute the foundation's assets. The Founder may be an individual or a corporate body established in Luxembourg or abroad

A Private Foundation may be used to :
manage and control participations, financial instruments, real estate, etc

protect, maintain and administer family wealth

hold any type of assets or possessions around the globe, while retaining an overview of the decisions
In certain circumstances it may be particularly suitable to transfer assets from abroad, or within Luxembourg, using a foundation vehicle.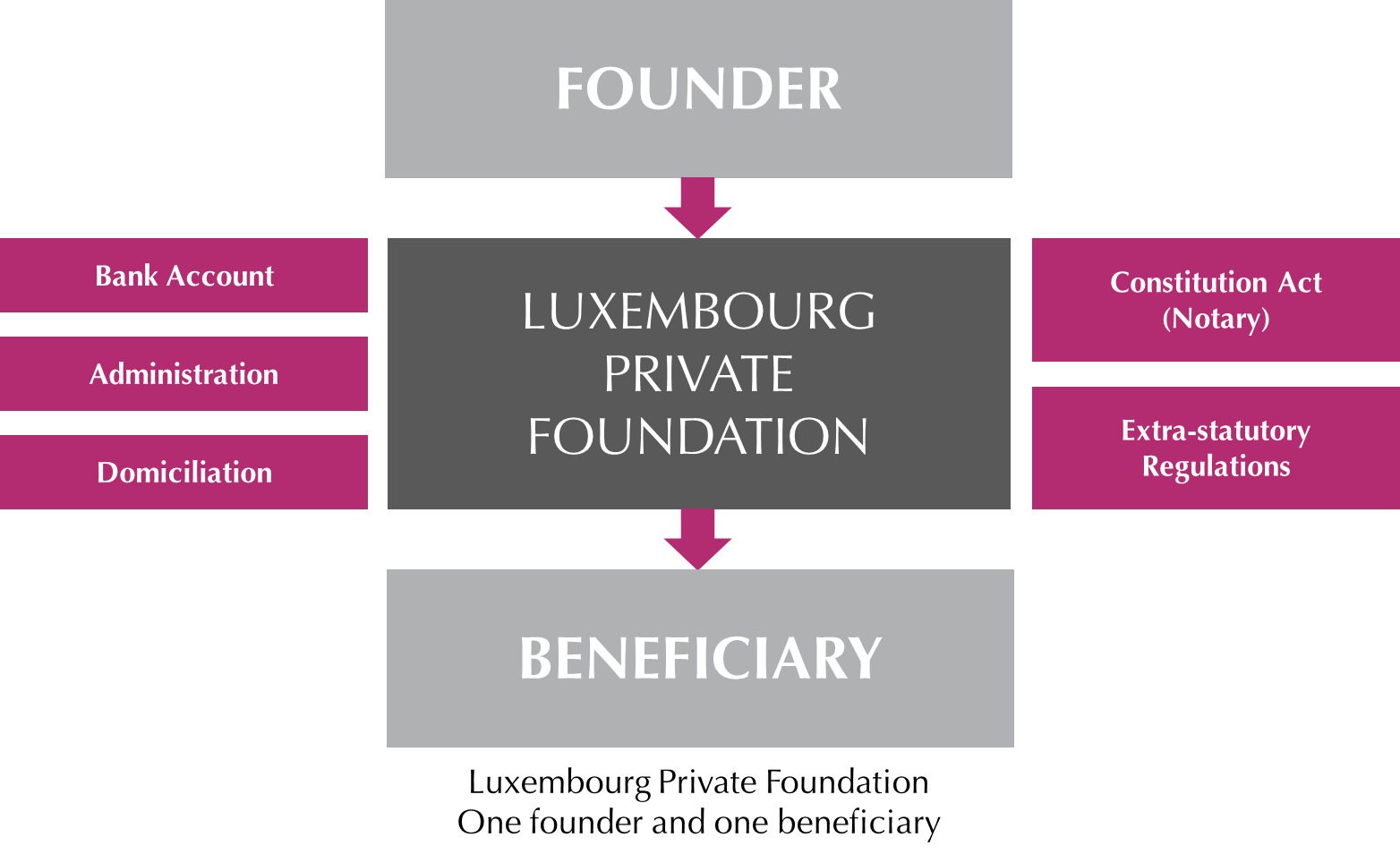 Bill of law 22.07.2013: Luxembourg Private

Foundations
Family Art Foundation Case Studies