Corporates, especially those with international business operations, turn to Creatrust for advice on:
Corporate structure: Creatrust advises on company structure, incorporation of the right vehicle to hold or acquire investments abroad and implements the central administration of this vehicle, including domiciliation, accounting, tax and legal services.

Corporate flows: Creatrust advises on appropriate financing vehicles and the fiscal treatment of income flows. This includes issuance of bonds and securities, stock exchange listings and management of intellectual property, dividends, interests, royalties, merger-acquisitions, disinvestments and other income flows like stock options, derivatives, issuance of hybrid instruments to raise capital, etc.

Corporate ownership: Creatrust advises on the organisation of ownership structure across a myriad of structures, including multiple stakeholders, partnerships, co-investment, management buy-outs, co-ownership, club deals, structuring the ownership structure, protecting assets and investment, and redomiciliation of companies.
Popular holding structures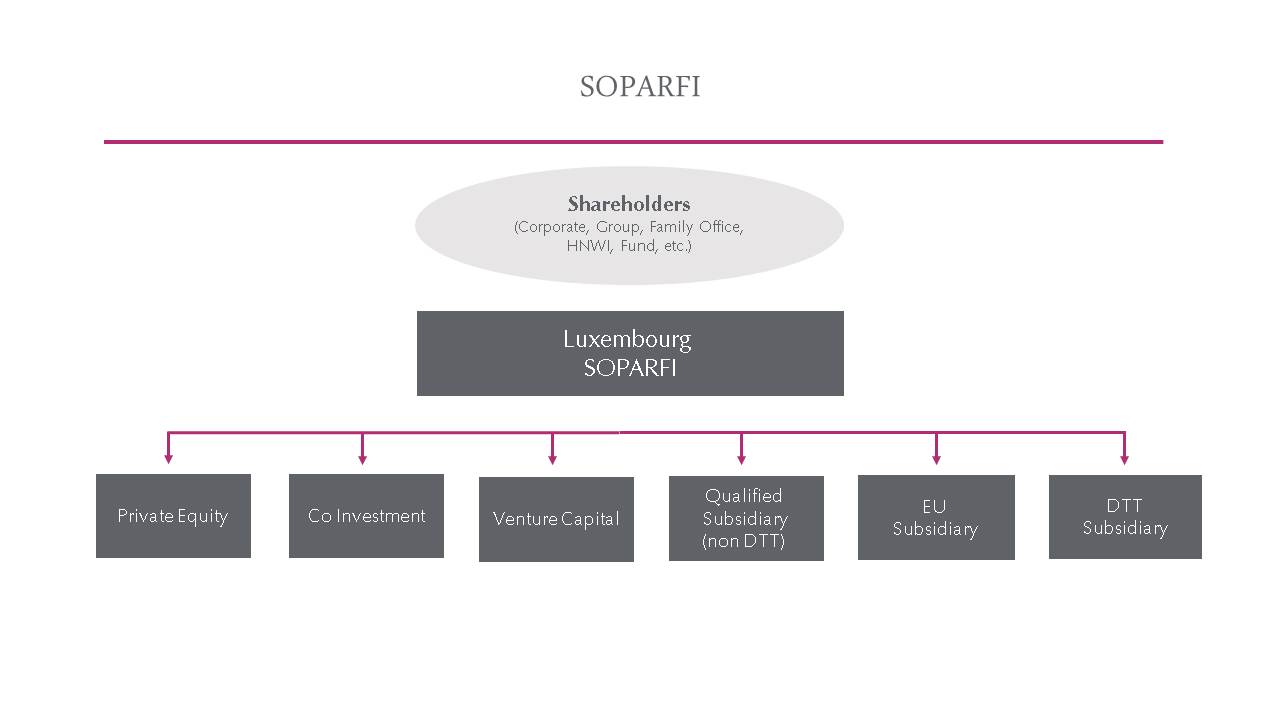 The Creatrust difference
Our strengths lie in building business relationships based on trust and supported by expertise. We sit 'at the same side of the table' as our clients and use our knowledge to deliver effective solutions. What makes us different is:
In-house expertise – proven track record of creating efficient and effective corporate structures

Unique products and proprietary technology – innovative state-of-the-art solutions

Trust – is in our name and at the core of what we do

Independence – from banks and financial institutions
Our Corporate team provides clients with a 360° view of their organisation and options, then implements, administers and manages the chosen solutions effectively. We offer comprehensive advice and central administration including domiciliation, accounting, corporate services, tax compliance, statutory audit, coordination, legal, and statutory reporting, payroll for executives.
Read more: