Tokenization of Funds shares & notes
The tokenization of funds shares and bonds has been a major topic over the last years mainly due to the regulation complexity in regards to such financial products.
Nonetheless, it is finally taking shape through a solution called ERC3643.
The setup of a SPV enables the access to this solution by the issuance of notes or other financial instruments ( i.e : Tracker, Wrapper, AMC).
Each instrument is linked directly to specific assets like receivables, intellectual property, real estate, arts collection, private equity, green energy and many more other types of asset classes.
Afterwards, a token is created on the ERC3643 Platform as a representation of the Notes.
Each subscriber undergoes a series of KYC & AML verifications and follow a suite of smart contracts which will enable the issuance, management and transfer of a permissioned token.
Finally, the tokens become available for subscription to investors.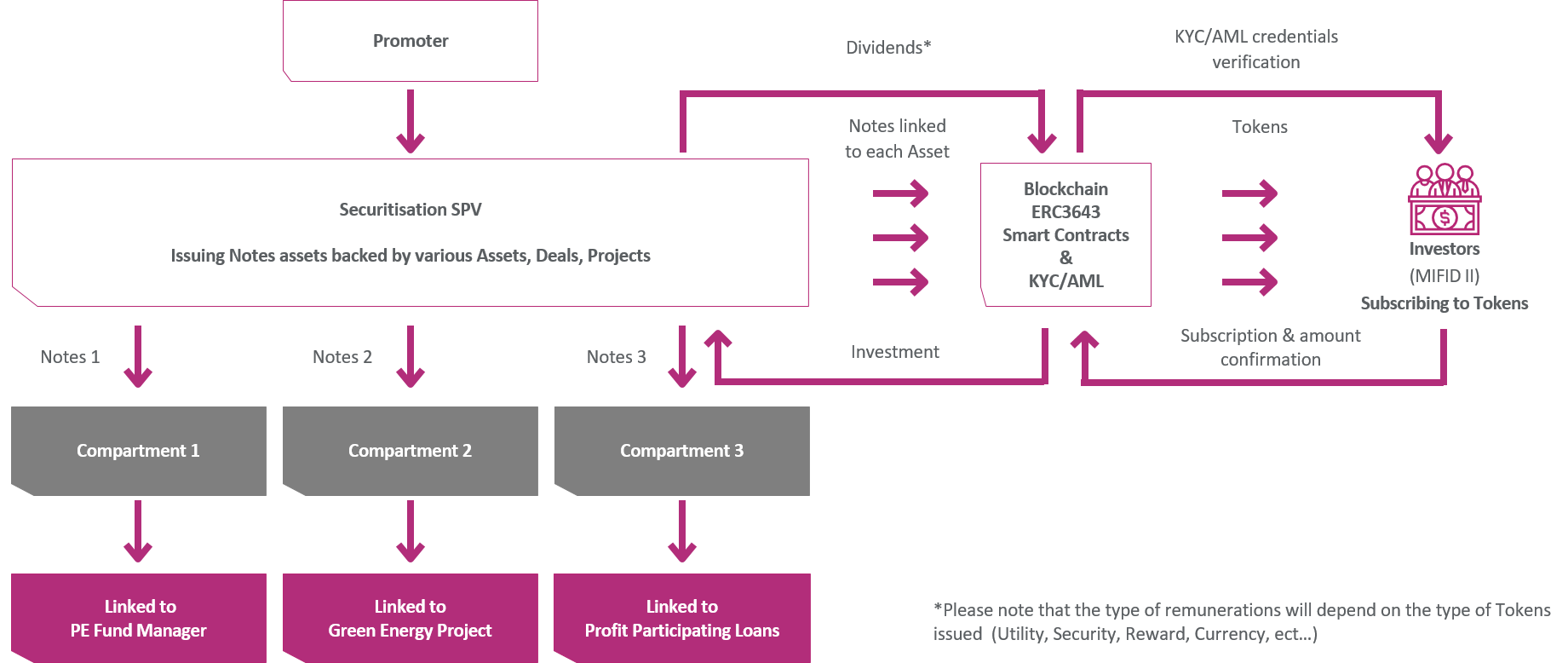 To find out more about this topic please contact us at Creacom@creatrust.com