Luxembourg is considered as the largest European jurisdiction to setup parallel entities and one of the preferred location due to its reputation and the legal framework in place.
Parallel funds are structures which co-invest and divest alongside the main fund, each structure is similar in many ways to the main fund in terms of strategy, investment policy, investment target, asset classes, risk management ect.
The major distinction between the different funds would be the tax framework (capital gains, dividend, interest, etc ...) or the will of the sponsor to differentiate each vehicle based on their investors group.
This type of structure is therefore interesting for investors which have investment restriction to offshore structures.
Another important aspect to be considered from an investor point of view is that all entities while being segregated are still part of the same asset pool.
The Special Limited Partnership can be considered as the perfect structure to use in order to setup a parallel fund due to its flexibility and familiarity to the Anglo-Saxon model.
Therefore, it is quite easy to replicate a Cayman or UK partnership as a SLP in Luxembourg and to have access to the European market. Furthermore, it also provides the possibility to access European passport for marketing purposes.
Creatrust offers a wide range of services linked to the setup and administration of parallel fund such as:
Set up and incorporation of the Alternative investment Funds

Central administration, domiciliation & accounting for the fund

NAV Calculation – investor services

Reporting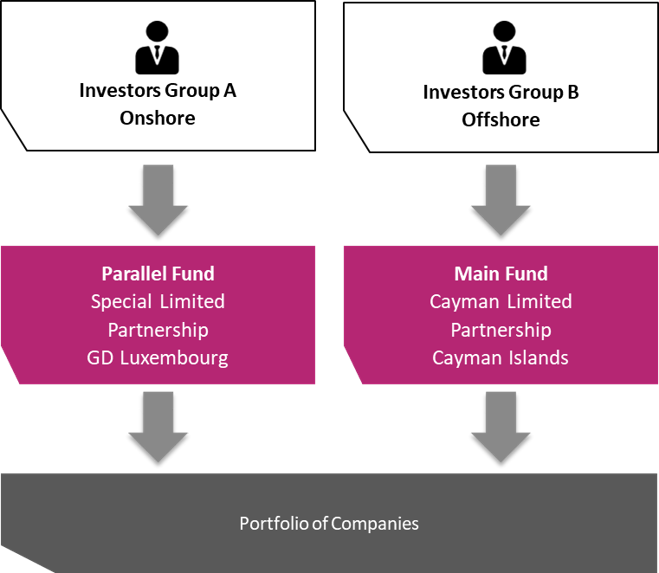 Read also :