A wrapper is commonly used by an investor, a trust, a family or a promoter to structure a pool of assets into one single security.
It can be useful to hold several types of assets by subscribing one single certificate instead of holding or subscribing different securities.
A promoter might use a wrapper to structure a pool of assets or create an index which is linked to various assets or a specific asset allocation.
An asset manager can place several types of assets into a wrapper to create an investment solution for investors by virtue of which they receive one single bond or note which underlying assets are diversified and may include risky and safe assets at the same time or assets with a protection of capital.
It is also possible to issue a wrapper linked to a basket composed exclusively of crypto assets such as crypto currencies, ICOs, NFTs, tokens, utility tokens, etc.
The SPV will issue a wrapper which will be subscribed by professional investors (MiFiD II) who will receive a yield based on the revenue's streams generated by the crypto assets within the Wrapper.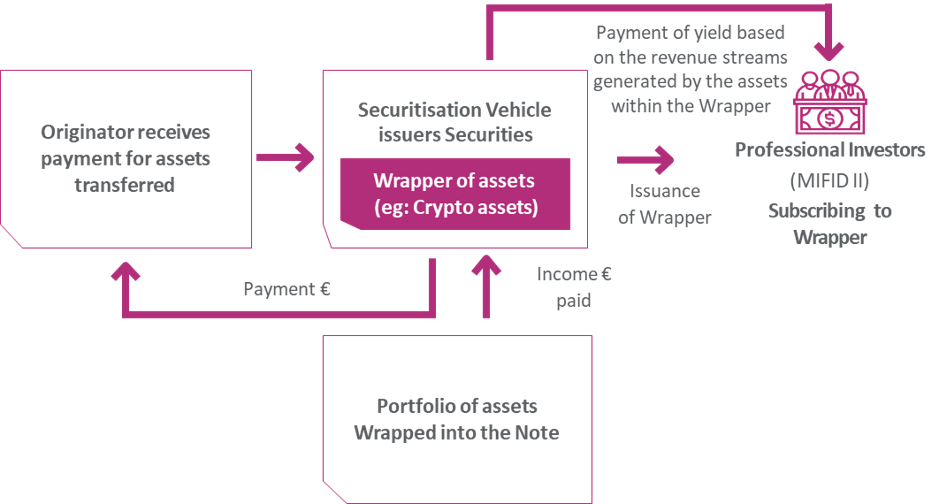 Creatrust services include:
SPV setup and incorporation

Structuring

SPV Administration services

N.A.V Calculation

AML/KYC and reporting

Access to our platform FundNav.lu
Read also: