This type of crypto fund invest into startups specialised in the Blockchain Distributed Ledger Technology (DLT) industry, generally including the DLT developer and infrastructure services provider, as a typical Venture Capital fund there will be a lock-up period for investors of 10 years.
Blockchain DLT is a type of DLT where transactions are registered with a cryptographic signature called « hash » which is also characterised by its unchanging aspect and therefore impossible to replicate.
This type of blockchain DLT are generally private with restricted access meaning that the rights to create transactions within the ledger are limited and based on the clearance rights of each user.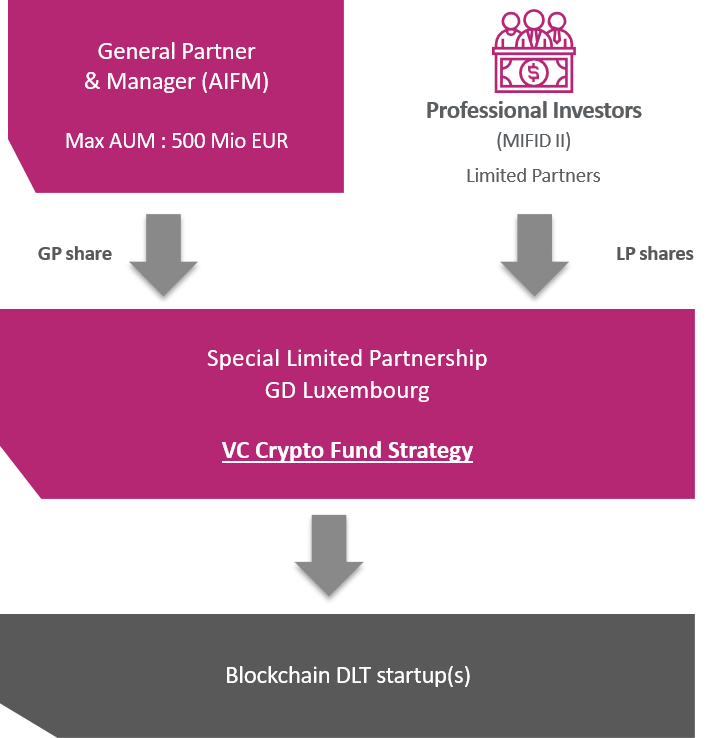 What are the benefits of using the Luxembourg Special Limited Partnership for VC Crypto funds?
Creatrust services include:
Fund setup and incorporation

Structuring

Request of an ISIN number

Fund Administration services

N.A.V Calculation

AML/KYC and reporting

Access to our platform FundNav.lu
Read also: