A Tracker is commonly used by an investor, a trust, a family or a promoter to issue a debt certificate which is linked with a specific (pool of) assets.
It can be useful to tranche a large asset or a position into different slices which are then subscribed by investors.
A promoter might use a Tracker to structure an investment in a specific asset and create an index which is linked to this asset.
It is also possible to issue tracker certificates linked to specific crypto assets, for instance it can be crypto funds shares, crypto currencies, security tokens, ICOs, NFTs, utility tokens, etc.
The SPV will issue a tracker certificate which will be subscribed by professional investors (MiFiD II) who will receive a yield based on the revenues generated by the crypto assets (shares, currencies, tokens).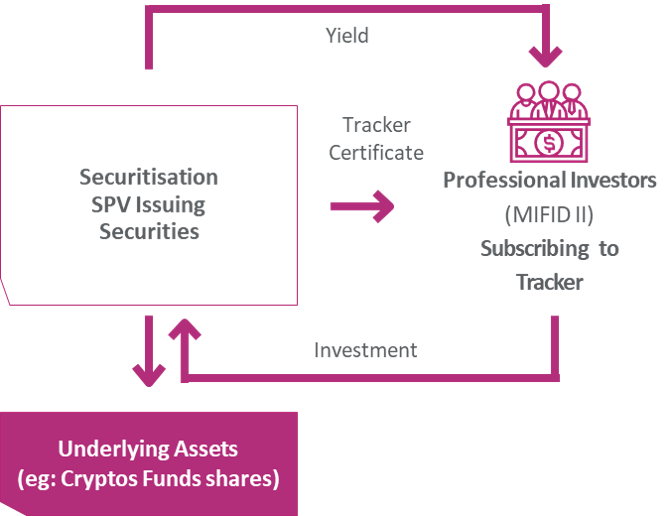 Creatrust services include:
SPV setup and incorporation

Structuring

SPV Administration services

N.A.V Calculation

AML/KYC and reporting

Access to our platform FundNav.lu
Read also: